Toto's Steve Lukather Announces Memoir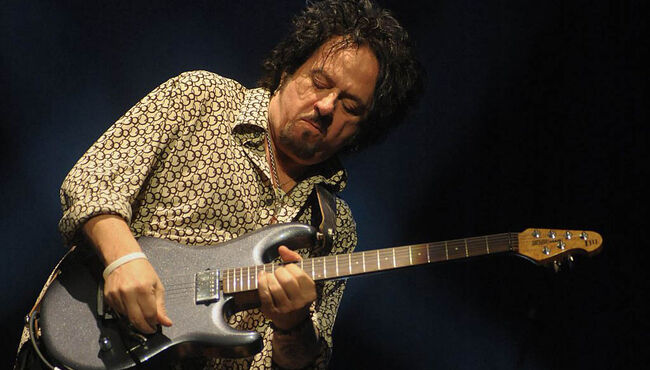 Toto guitarist Steve Lukather's long-awaited memoir is coming to shelves this September.
The Gospel According to Luke is described as an "outrageous and often hilarious autobiography of legendary session musician and lead guitarist and singer of Toto" Lukather.
The guitarist is said to address and "explode" long-held misconceptions of Toto," which for many years in the '70s and '80s was also the premiere session group for R&B and pop artists of the era.
As studio players, the members of Toto — made up of Lukather, David Paich and Jeff Porcaro and Steve Porcaro — shaped classic albums by the likes of Michael Jackson, Paul McCartney, Elton John, Aretha Franklin, Steely Dan, Boz Scaggs and Sonny & Cher.
If anyone has rock and roll stories, it's Lukather.
If anyone has insight to offer on the creative process of some of the most successful artists in music history, it's Lukather.
"How many bands collectively (all members past to present) can say that they have played on 5,000 albums, had around 225 Grammy nominations and were pretty much the house band on the biggest album in history?" Lukather asked in a statement.
Guitar legend Steve Vai reportedly provided the foreword to the book.
The Gospel According to Luke will be available everywhere September 18.
In a recent blog post, Lukather apologized that the memoir was taking longer to be released than he had anticipated. But he also assured fans that he will read the book himself for its audio versions.
He added that writing it was the "hardest project" he has ever done.
Photo: Getty Images

Ken Dashow
Listen to Ken Dashow everyday on Q104.3 New York's Classic Rock and don't forget about Breakfast With The Beatles every Sunday Morning.
Read more