Road Show News A Palooza 6/19/17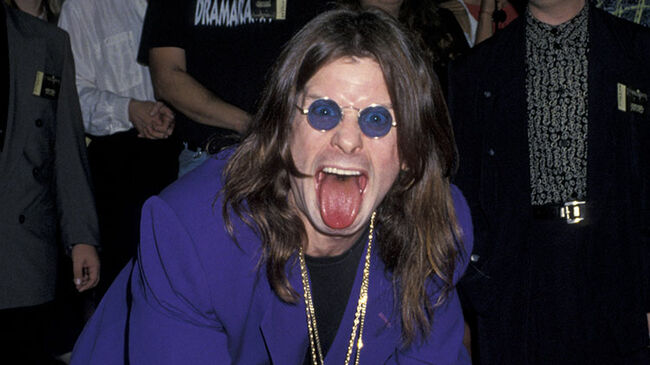 Ozzy Does It All For The Nookie!
Ozzy Osbourne has come clean on his battles with sex addiction and his affair last year with a hairdresser that almost cost him his marriage.
He tells Hello magazine, "I honestly don't know how it started, but then it picked up momentum and I thought, 'If I stop, she's going to go to the press.' By giving in to temptation, you put your head in the lion's mouth, but then it closes, and no matter which way you go, you've done wrong."
His wife Sharon adds that she didn't suspect anything. "I knew that she was overly flirty with Ozzy -- you know when people over-laugh at things you say? But to be truthful with you, I thought, 'He would never go with that, ever. She's just an old rock chick. Never in a million years.'"
Sharon found out about it through the press and when confronted, Ozzy said he was "scared to death... My first wife divorced me because of my playing around. It's by far the worst addiction that I have. When I was drinking or doing drugs, I was affecting myself physically, but with the sex addiction, it affects everybody. It made me realize what a complete idiot I was."
It forced him to assess his future. "I sat down and I thought, 'What the hell have I done? I can't imagine life without Sharon. She's my soulmate. I love her.' I can honestly say that I've never loved any other woman besides Sharon."
While Ozzy continues to undergo treatment for his addiction, he and Sharon renewed their wedding vows on Mother's Day.
Metallica Drummer Lars Ulrich Gets Surprise Honor
Metallica drummer Lars Ulrich says the honor he recently received from his native Denmark came as a complete surprise to him.
On May 26th he was awarded Knight's Cross of the Order of Dannebrog, which is given to Danish citizens who have merited the special decoration -- a white enameled silver cross, edged in red, bearing the crown and monogram of the reigning monarch and the inscription, "God and King."Speaking to 97.1 The Eagle in Dallas, Ulrich claims he was "ambushed" when the Crown Prince, who he called a "super-cool dude" in a denim jacket, "started talking about somebody in the room that had gone above and beyond for Denmark." Lars says he eventually realized that the prince was talking about him.
He says he's now officially a "rider of Danneborg, which is the Danish flag" and jokes that he needs to "get a horse to go along with [his] medal." Although he recognizes that every country has some sort of similar honor, Ulrich finds it pretty cool that "a snot-nosed kid, a drummer in a heavy metal band, gets that kind of honor bestowed upon him."
In Other Show Biz News...
The L.A. County Coroner says Carrie Fisher's manner of death is undetermined, though medical examiners have determined that "sleep apnea and other undetermined factors" contributed to her December 27th death. Her death came four days after she suffered a cardiac event on a flight from London to Los Angeles. She was 60. (TMZ)
According to new court documents, Chris Soules did not have alcohol or drugs in his system following his fatal car crash. The former Bachelor star fled the scene of the accident, which claimed the life of Kenneth Moser, before police arrived. (People)
John G. Avildsen, who directed Rocky and the original Karate Kid films, has died at 81.
YouTube personality Lilly Singh has joined the cast of HBO's Fahrenheit 451. The TV adaptation of Ray Bradbury's classic novel also stars Michael B. Jordan and Michael Shannon.
Ben Kingsley has signed on to play Nazi war criminal Adolf Eichmann in Operation Finale, co-starring Oscar Isaac. Shooting begins this fall in Argentina.

Mike Bell
Want to know more about Mike Bell?
Read more