Road Show News A Palooza 6/27/17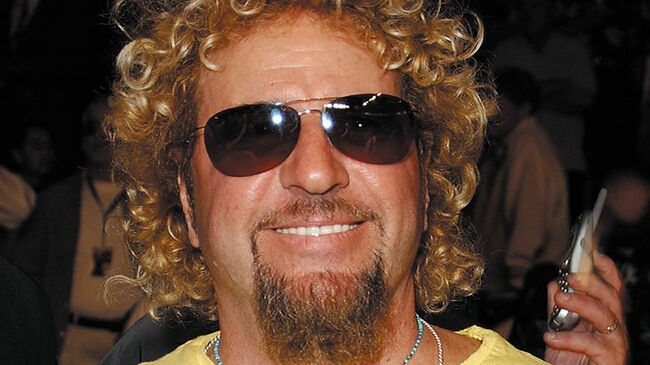 Sammy Hagar: Voice Of Reason?
As strongly divided as the nation is about President Trump, one rock icon is not ready to take a stand.
Speaking to Rolling Stone, Sammy Hagar says, "I don't think you can grade him yet, because the poor guy can't get anything done. The opposition has become so crazy that they're not gonna even give him a chance. I'd like to see him have a chance. He's the President of the United States, and without getting any changes he ain't helping us. So maybe he makes some changes that don't work, and then maybe the next guy will come in and say, 'That didn't work, I'll do it this way.' Because I don't think anybody knows what the [hell] they're doing out there right now."
Hagar is currently doing a handful of dates with The Circle and up next is Tulalip, Washington on Thursday.
***
Ozzy Names His Top 10 Metal Albums
Ozzy Osbourne has made public his ballot for Rolling Stone's 100 Greatest Metal Albums list.
His 10 albums are in alphabetical order, with comments on each. In picking AC/DC's Highway to Hell he wrote, "I love Brian Johnson but to me my good friend, the late Bon Scott, was the best singer AC/DC ever had. This album was like an addiction to me."
Regarding Guns n' Roses' Appetite for Destruction, he said, "One of the greatest debut albums of all time. There's not a weak song in the bunch. I never get tired of hearing it."
Ozzy Osbourne's Top 10 Metal Albums of All Time:
AC/DC - Highway to Hell (1979)
Alice in Chains - Facelift (1990)
Guns n' Roses - Appetite for Destruction (1987)
Judas Priest - British Steel (1980)
Led Zeppelin - IV (1971)
Megadeth - Rust in Peace (1990)
Metallica - Master of Puppets (1986)
Motorhead - Ace of Spades (1980)
Pantera - Cowboys From Hell (1990)
Rob Zombie - Hellbilly Deluxe (1998)
***
In Other Music News...
A concert film of Tommy Shaw of Styx performing with the Contemporary Youth Orchestra will air on AXS-TV on July 9th.
Poison's run opening for Def Leppard wrapped up on Sunday in Indiana, and Bret Michaels says, "I hope Poison will do it again in a few years as honestly it was a great tour."
The gold record plaque for The Dark Side of the Moon that belonged to the late Pink Floyd keyboardist Richard Wrightsold at auction last week for $25,000.
Pink Floyd drummer Nick Mason recently opened up the gardens surrounding his English home again to help raise money for the Wiltshire Bobby Van Trust and Wiltshire Air Ambulance's Airbase Appeal. In addition to being able to stroll the grounds, guests got to see some of Mason's cars and his helicopter.
The Scorpions got a star on the Walk of Fame in Krakow, Poland on Friday.
Ray Davies will perform at a benefit on behalf of International Animal Rescue on Thursday in London.
Tom Petty will finish his 40th anniversary tour at the Hollywood Bowl in Los Angeles on September 21st. Lucinda Williams will open.
Lars Ulrich of Metallica wrote the introduction to For the Sake of Heaviness: The History of Metal Blade Records. It will be published on August 29th.
Show Biz Buzz...
Ben Affleck is in talks to return for a sequel to last year's The Accountant. The action-thriller earned $155 million worldwide on a budget of $44 million.
Syfy is looking to make a TV series based on the 1990 movie Tremors with Kevin Bacon set to reprise his original role. Variety says the cable network has picked up a pilot for the potential series, which Kevin will also executive produce.
The Conjuring 3 is in the works. No word yet if Patrick Wilson and Vera Farmiga will return to the franchise.
Bradley Cooper was a surprise guest this weekend at the Glastonbury Music Festival.
Cameras rolled during the performance, which will make the final cut of the movie A Star Is Born. He crashed the stage before a set by Kris Kristofferson, who ironically starred alongside Barbra Streisand in the 1976 version of the film.
However, the guitar will be dubbed in post-production. Cooper's voice could be heard by the Glastonbury crowd, but his guitar wasn't plugged into the concert amplifiers.
Cooper's character in A Star Is Born is a washed-up musician, who falls in love with the newcomer played by Lady Gaga. She's finished filming her scenes. Gaga and Cooper staged live concerts for the movie in April following the Coachella Music Festival. (Billboard)
Brad Pitt watched from the performance from the stage wings. Backstage he posed for photos.

Mike Bell
Want to know more about Mike Bell?
Read more