The Classic West Day 2: My Recap
It's my birthday week! And my wife bought us tickets to day 2 of The Classic West yesterday at Dodger Stadium.
Other than actual pyro at the end of Fleetwood Mac's set at The Classic West at Dodger Stadium in L.A. Sunday, there were few fireworks to distinguish the second day of the six-band festival from the bands' regular fare.
In fact, The Mac's 19-song set list was an exact copy of the last time they played Dodger Stadium -- a year ago, at the home team's Blue Diamond Gala fundraiser. Stevie Nicks dedicated "Landslide" to Glenn Freyand his son Deacon, who she said "did such a beautiful job...under so much pressure" in his first show with the Eagles the night before. Christine McVie dedicated "Everywhere" to her four bandmates, who she rejoined after a long hiatus just a couple of years ago.
Journey played a trimmed-down version of the set they've been doing on the road this summer, 14 songs instead of 18. They dedicated "Lights" to former lead singer Steve Perry, whose original lyrics referenced his then-hometown of L.A. (When he moved north and joined Journey, he changed them to be about San Francisco.) This was the point EVERYBODY expected Steve Perry to join them onstage. Had that happened, the place would've gone nuts! But it was not to be.
Earth, Wind & Fire also cut some songs out of the set they've been playing this summer, though a cover of The Beatles' "Got to Get You Into My Life" was a welcome addition.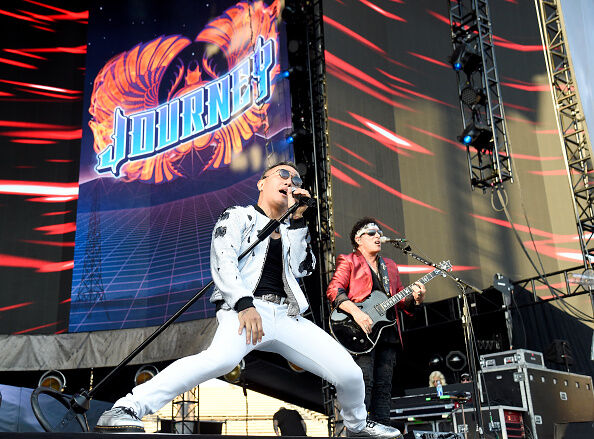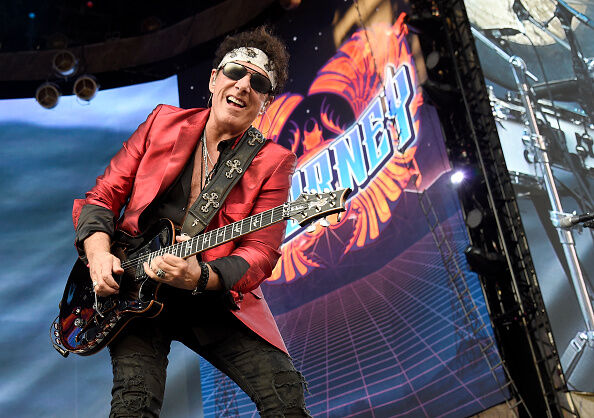 Our seats were a little farther away...
But we did get to see a great sunset from the top of Dodger Stadium!

Mike Bell
Want to know more about Mike Bell?
Read more