Neil Young & Crazy Horse Reunite
Neil Young has commented further on Crazy Horse reuniting for two shows next week in Fresno, California.
He writes on his website, "Life is an unfolding saga. A few months ago we started talking about playing some remote clubs and getting our feet wet again. [Guitarist] Frank "Poncho" Sampedro is unable to join us right now, but we all hope he will be back. Now Nils [Lofgren] is with us again. Nils was an original member...playing on Crazy Horse's first album."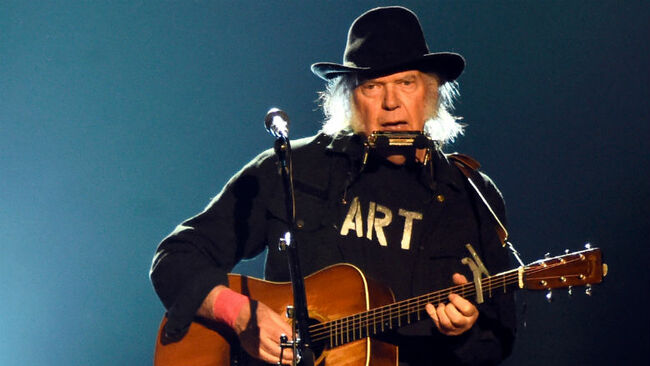 He definitely sounds excited to do the shows. "We are stoked to be playing all of our songs again! I have no new ones, but tomorrow maybe they will come. They always do and I am so thankful for that. Come and see us if you can as we approach our 50th year as a band. I think it will be the beginning of another beautiful chapter in our long, enriching and life-changing Crazy Horse story."
While not exactly saying what they'll perform, Neil does reference his recent archival release, 1973's ROXY Tonight's the Night Live, which featured Crazy Horse with Nils.
Next week's shows are on Tuesday and Wednesday at the Warnors Theater in Fresno with drummer Ralph Molina and bassist Billy Talbot rounding out the lineup.

Mike Bell
Want to know more about Mike Bell?
Read more