Iron Maiden: Eddie Gets A New Suit!
Three months after reaching an out-of-court settlement over the use of another band's lyrics in one of their songs, Iron Maiden are being sued again over the same lyrics by a different co-writer.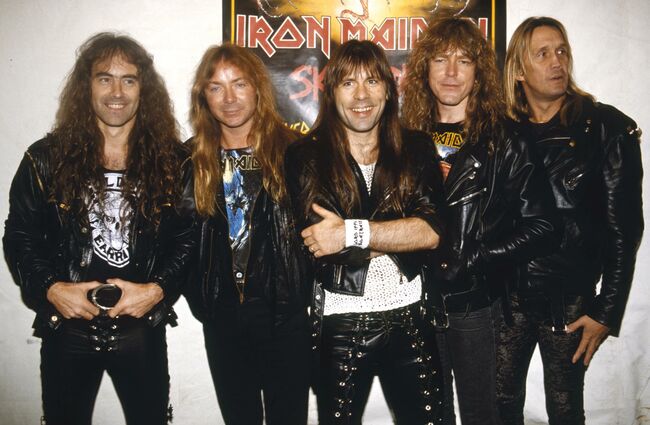 Working with the same lawyer who initiated the previous claim, early Iron Maiden lead singer Dennis Willcock is suing them over five other songs he says he had a hand in writing.
The initial lawsuit was filed last year by Brian Quinn, a member of the early 1970s band Beckett, who claimed Maiden's Steve Harris and Dave Murray appropriated some of the lyrics from Beckett's "Life's Shadow" for Maiden's "Hallowed Be Thy Name."
In March, Maiden's management said that while they don't believe that Quinn wrote the lyrics in question, they settled the $140,000 suit because of "escalating legal fees and the potential huge costs of a court case." They called the plaintiff's lawyer, former band manager Barry McKay, "a serial litigant."
At that time, McKay announced that he also represents "three other songwriters who also allege that [Harris and Murray] have profiteered from lyrics that they wrote." He said that if that makes him a "'serial litigant,' so be it."
In the new lawsuit, Wilcock and another Beckett member, singer Terry Wilson-Slesser, are suing over their contribution to the same song Quinn sued over. Willcock claims he was never compensated for helping to write the songs "Prowler," "Phantom of the Opera," "Charlotte the Harlot" and "Iron Maiden," all from the group's self-titled debut, and "Prodigal Son" from their 1981 album Killers. He's asking for $2.6-million.

Mike Bell
Want to know more about Mike Bell?
Read more