AC/DC Recording A New Album With Axl Rose?
Unconfirmed reports out of Vancouver say that three members of AC/DC were spotted in town, leading to speculation that, like their last three albums, they are there recording their next one.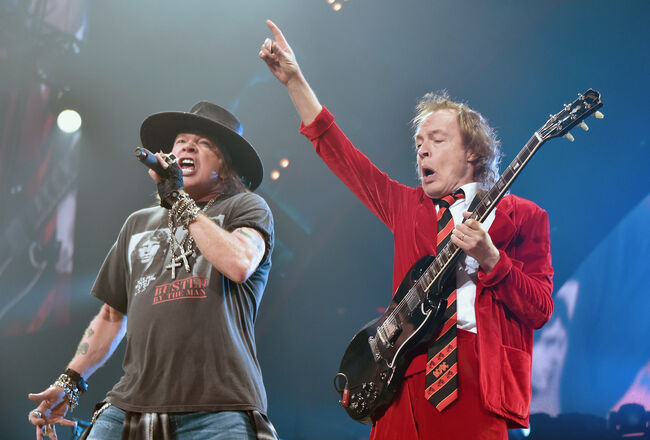 Allegedly spotted were rhythm guitarist Stevie Young, former drummer Phil Rudd and Axl Rose.
People have reached out to AC/DC's reps, but as is usually the case, they're not saying anything.
The last time reports like this surfaced were in 2016, when Axl was spotted with Angus Young in Atlanta, leading to speculation that he was replacing Brian Johnson. That turned out to be true. And, Axl is on a break from Guns n' Roses, so the timing works.
A Rudd sighting to go along with Young and Axl is interesting because he was booted from the band in 2015 following his arrest on numerous charges, including a threat to kill someone. And in 2016, Rudd was quoted as saying he didn't "really want to play with Axl Rose. I don't really rate him." But then last year he changed his tune, saying he "watched some clips of Axl singing with the boys. I was surprised -- it wasn't too bad. I thought he did quite well, and that's not an easy gig. AC/DC is a tough gig for everyone in the band."
AC/DC's last album was 2014's Rock or Bust.

Mike Bell
Want to know more about Mike Bell?
Read more