Rock & Roll All Night, Get Paid!
KISS guitarist Tommy Thayer wrote an opinion piece for the Portland Oregonian titled "Artists make magic for us, let's be sure they're all compensated." The point of it was to support the 2018 Music Modernization Act, which would ensure royalties are paid to artists for recordings made before 1972.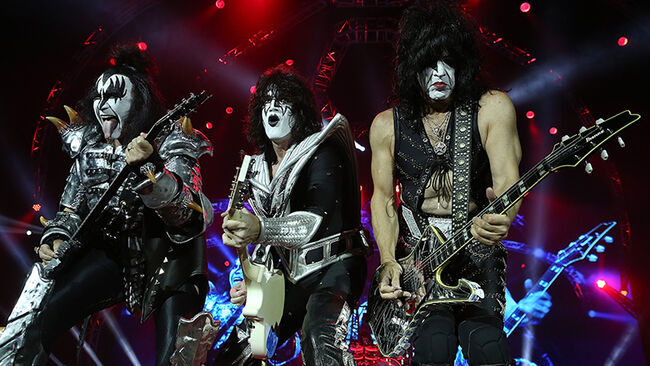 Thayer writes, "Music is magic. It makes us feel good and brings people together. It helps us celebrate and commemorate, and when it's live, there's nothing better...
"We all love the timeless music we grew up on and for most of us that's the iconic pop music of the 1950s, '60s and '70s. Unfortunately, many of the recording artists and those who own the rights to those great songs recorded prior to February 15th, 1972 are not receiving adequate compensation for their work from radio and digital streaming-services. This situation is particularly damaging for an aging artist whose sole form of retirement income may depend on a single hit from decades ago.
"For every hour a musician stands on stage in front of fans, there are thousands of hours spent practicing and rehearsing. Every hit song heard on the radio or streaming represents countless hours of work, creative effort and even failure before finding that perfect lyric, melody or guitar riff. It's finally time to put a law in place ensuring that all music creators and recording artists -- past, present and future -- are fairly compensated for the music (and the magic) that we all continue to enjoy."

Mike Bell
Want to know more about Mike Bell?
Read more