The Latest From Ozzyland!
Ozzy Osbourne now claims that he didn't have that much fun on the final Black Sabbath tour.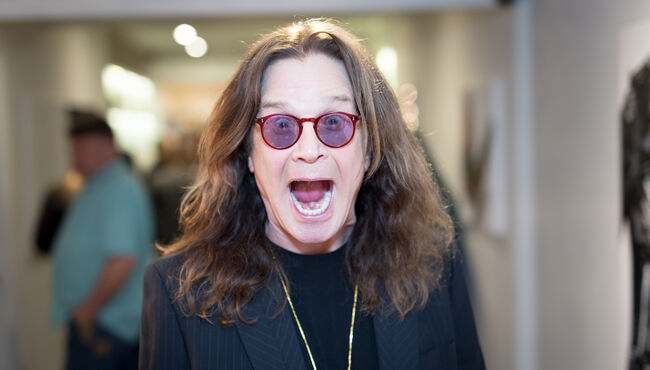 That trek lasted almost two years before wrapping up in February 2017. Ozzy tells the Philadelphia Inquirer, "I didn't have a great time. I spent nine or 10 years in Sabbath, but I'd been away from them for over 30 years. With them, I'm just a singer. With me, I get to do what I want to do. I was getting bad vibes from them for being Ozzy. I don't know, what the [heck] else can I be?"
Ozzy gets to do what he wants to do on Friday in Bristow, Virginia as the No More Tours 2 trek continues.
Meanwhile, in other Osbourne related news...
It looks like Sharon and Ozzy Osbourne's fight with promoter AEG over its booking policies is over.
Billboard reports that AEG will no longer force acts who want to play at the O2 Arena in London to perform at the Staples Center in Los Angeles as well. AEG CEO Jay Marciano says the policy is no longer needed because Azoff MSG Entertainment is no longer forcing acts who want to play at Madison Square Garden in New York to play The Forum in Inglewood, California.
The Osbournes' attorney Dan Wall says, "If they are abandoning the policy and this is a real commitment on their behalf, then there is no longer a need for a lawsuit. If we can take this at face value, it's a great development for artists and Sharon and Ozzy will be satisfied."
The Osbournes filed suit against AEG back in March over the policy, which they said forced Ozzy to play the Staples Center.

Mike Bell
Want to know more about Mike Bell?
Read more