Brian May Speaks Out On "Bohemian Rhapsody"
Queen's Brian May and Roger Taylor haven't been doing interviews in support of Bohemian Rhapsody in order not to take attention away from the cast. But after a huge opening weekend in he U.S., May has broken his silence.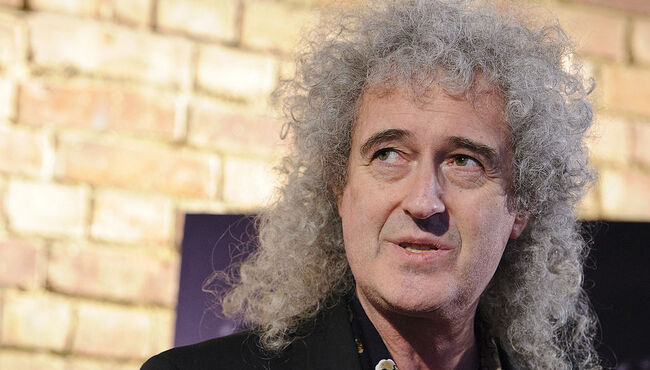 He says, "I don't usually publish stuff like this. But this is a uniquely thrilling moment. Our Freddie film went straight to number-one in the U.K. last week, and this weekend it played on 4000 screens in the U.S.A., becoming easily the top film there. Now we see this summary of the rest of the world. Bohemian Rhapsody is number-one in every territory it's opened in so far. Incredible..."
"A million thanks to all of you who have rushed out to see it and laughed and cried and whooped with joy with us, as you've told us. I'm bowled over by your comments -- from 'It's the best film I've ever seen' to 'I cried 50 times'... What we always wanted was for the film to touch people and inspire them. You're telling us that is what it does. That's good enough... Some dreams do come true."
Bohemian Rhapsody raked in $50 million in the U.S. this weekend, and the worldwide take is over $141-million.
It's also number-one in the UK, France, Mexico, Germany, South Korea, Australia, Spain, Russia, Brazil, Holland, Sweden, Chile, Poland, Czech Republic, Slovakia, Denmark, Indonesia, Switzerland, Austria, Colombia and Belgium.

Mike Bell
Want to know more about Mike Bell?
Read more