Soundgarden's Kim Thayil On Cornell Tribute Concert
Soundgarden guitarist Kim Thayil has weighed in on the I Am the Highway Chris Cornell tribute concert.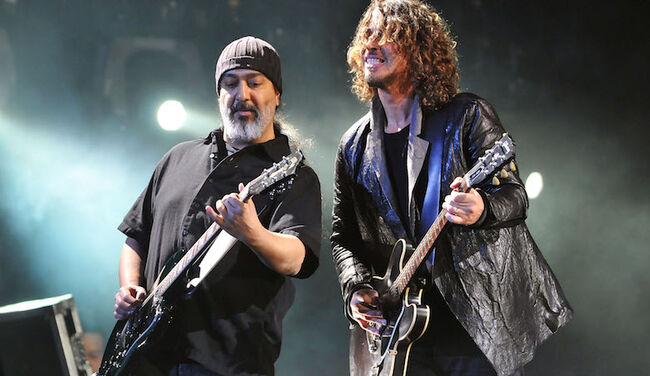 Speaking with Forbes, Thayil characterizes the event as "somewhat anxious." He says that Soundgarden wasn't "initially" responsible for the lineup, though they had approval over it. He credits the group's management, booking agents and Cornell's widow Vicky -- "who really wanted to organize this" -- for putting it together. He's "sure it will be just fine and we'll be able to deal with it just fine."
According to Thayil, the band sought out artists they "had a history with, Chris had a history with and people who were supportive of us over our careers and fans of ours who could do some of this material justice."
Currently in Europe on the 50th anniversary MC5 tour, Thayil says he's "looking forward to doing some Soundgarden songs with Marcus Durant ofZen Guerilla. That's all we know about who might perform with the band and what songs they might do."
I Am the Highway: A Tribute to Chris Cornell will take place January 16th at the Forum in L.A.

Mike Bell
Want to know more about Mike Bell?
Read more