Brian May On The Making Of Bohemian Rhapsody
Queen's Brian May can finally relax after years of trying to bring Bohemian Rhapsody to the big screen.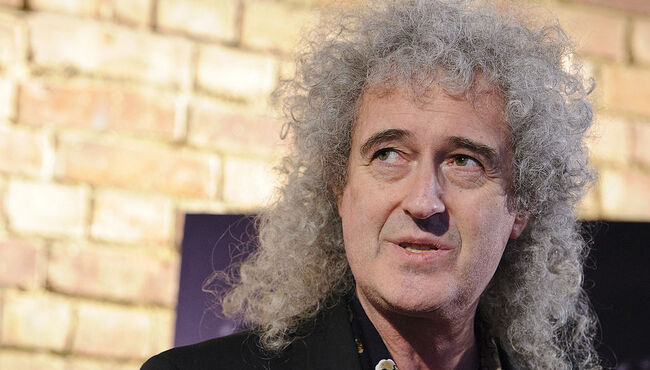 He tells England's Classic Rock magazine, "There were about a thousand moments when we doubted it was going to get made... It's about all the stuff that happens in a family -- some good, some bad, the going away, the searching for independence and then the nurture of the family. It's a film about that stuff, on one level, and then it's about Freddie's emerging talent, his amazing resilience and sense of humor."
And his favorite scene? "When Freddie is plucking up the courage to tell us he's going off to do his solo album. It's a wonderful piece of acting -- and a lot of that wasn't in the script... That scene nearly got cut from the movie -- that's a little secret -- just because there's always this pressure to make things shorter. But we fought for that scene to stay in, because the realism of it is quite gut-wrenching."
May is also glad that they didn't go forward with Sacha Baron Cohen in the lead role. "I think we realized just in time what a disaster that was going to be... I think we were all nervous in the beginning, when the casting process was going on. Because yes, that's a real tough thing to contemplate -- somebody playing the part of you. The guy who plays me, Gwilym Lee, I spent a lot of time with him, so he understood me."

Mike Bell
Want to know more about Mike Bell?
Read more