Mariano Rivera And Metallica
Mariano Rivera got a special message from Metallica when being interviewed by MLB Network about his election to baseball's Hall of Fame.
Cooperstown, New York on July 20th.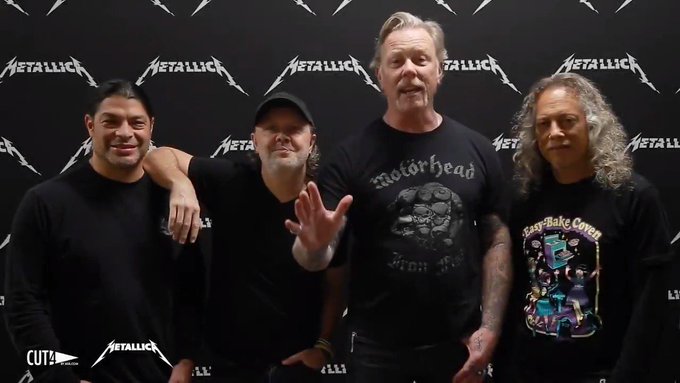 Cut4

✔

@Cut4

Hey Mo, we've got some old friends that wanted to say congrats.

3:39 PM - Jan 22, 2019
Wednesday, January 23, 2019 - 12:14 AM
The band, who are in Birmingham, Alabama for a show tonight (Tuesday), sent a video congratulating the New York Yankees reliever on being the first player to be unanimously voted in by the Baseball Writers Association of America. Watch it on Twitter.
Rivera was elected alongside the late Roy Halladay, Edgar Martinez and Mike Mussina. They'll be inducted into the Hall in Cooperstown, New York on July 20th.
But here's the deal...Mariano doesn't like Metallica's music, even though "Enter Sandman" was long used as his walk-on music. Still, he insists he respects the band. And when he said it again during an MLB Network interview Tuesday night, people treated this like it was a new revelation.
He was asked by someone on the panel -- perhaps jokingly -- how many times he'd seen the band perform. Mo laughed and said, "With all due respect to the guys, I've never been to one of them." He added, "As a Christian, with all due respect to Metallica, I don't listen to that kind of music."
Rivera did not pick "Enter Sandman" to be his entrance music -- it was chosen by someone who worked for the New York Yankees.

Mike Bell
Want to know more about Mike Bell?
Read more